A BREAKTHROUGH IN USER EXPERIENCE
The Landa S10 press offers a 21st century, intuitive feel that requires minimal training for offset operators. Applying the principles of ergonomics, the unique Landa Operator Cockpit offers at-a-glance access to all functions and allows the operator to quickly view the press status, monitor the delivery, inspect output, and view real-time video feeds of printing inside the press.
In addition, a tablet device lets the operator monitor vital signs and assists with maintenance or troubleshooting while away from the cockpit. An automatic paper handling system eliminates many of the labor-intensive tasks common to traditional media setup.
A fully automated paper adjustment system enables fast changeovers to new substrates and long runs without stopping, further maximizing uptime. An auxiliary delivery tray lets operators automatically collect and inspect proofs without affecting the integrity of the output.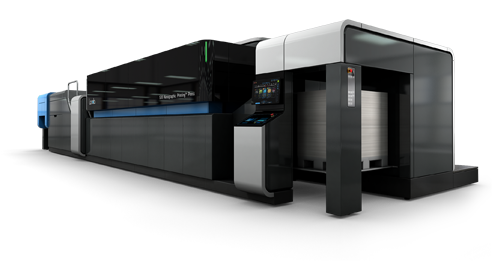 KEY FEATURES


Generates up to five times the throughput of other digital printing presses


Offers plate-free digital printing for folding carton, boxes, and more


Supports coated and uncoated off-the-shelf substrates


Delivers high-speed and scalable printing from single copies to versioned jobs


Streamlines operations in any workflow environment



PLATE-FREE OFFSET QUALITYThe Landa Nanographic Printing® Process offers lithographic quality printing with the efficiency and versatility of plate-free digital printing. High-resolution ink ejectors deliver 1,200 dpi resolution and deliver high coverage, multiple gray levels, and exceptional color definition. Images appear vivid, sharp, and uniform – similar to anything produced by an offset press. The Landa S10 press features an inline coating unit to enhance printed output using flood or selective coating of aqueous or UV materials.The single-sided Landa S10 press is equipped with a spectrophotometer for calibration to define a baseline and maintain color consistency and print uniformity. An inspection system automatically verifies registration, checks nozzle conditions, detects artifacts and fixes them.



ADVANCED DFE FOR ANY ENVIRONMENTThe unique Landa DFE® (digital front end) fits naturally into any environment whether full offset, digital-only or hybrid offset/digital. Based on the leading EFI Fiery® technology, the Landa DFE brings digital print quality and performance to new heights. It is tightly integrated with the Landa press software to ensure frictionless communication between prepress, print and finishing operations. The Landa DFE connects to upstream applications such as web-to-print and ERP/MIS systems and production workflow, as well as downstream finishing equipment.

http://www.landanano.com